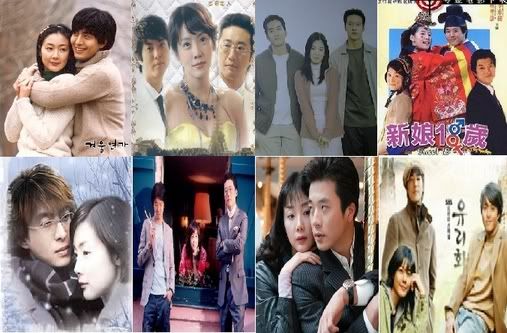 I am sure most us us have their own favorite telenovelas. These Telenovelas shows the reality of life. You can see in the Telenovelas a drama, comedy, action, horror, love story, hate, love and more. These kind of show are mostly watch due to the kind of story they have, its unique and different.

Today's telenova on tv are very popular especially the Korean Telenovelas. The Korean Tele novelas are mostly watch due to the different kind of story they bring. The characters are adorable, cute and funny, that is why most station show this kind of TV show because of their uniqueness. Korean Telenovelas such as the Endless Love, My Girl, Save the Last Dance, Spring Waltz, Jewel in the Palace, Sassy Girl, Full House, Dalja's Spring, Only You, Witch Yoo-Hee, and more. These show were very popular at the time they were aired and they became a hit to the viewers, not just in Korea, but from other country as well.

The New Korean Novela just like the My Husband's Woman, Sakurano, Three Dads with One Mommy, Romantic Princess, and others will ganna be a hit too. Mark my word on this. LOL!